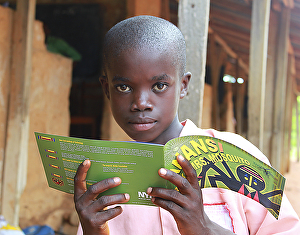 I was invited in June to travel with and photograph the experience of a group of medical and health professions students and faculty from the Center of Global Health of New York Institute of Technology as they rendered services, did survey work and interacted with the vastly underserved people of rural Ghana.
We stayed for eight days in Oworobong, a small impoverished town in a remote area that was a six hour ride from Accra, Ghana's capitol. While there we visited Hawa Memorial Saviour Hospital in Osiem. Hawa provides only the most basic medical care to the people in the area. It has no modern equipment and lacks virtually every type of medicine and medical supply. I took a lot of pictures and the students did as well. We were all struck by the physical and spiritual beauty of the Gahnaian people. They seem to smile through adversity and endure living conditions that are unheard of in the west. When we returned we decided that if we could do one simple thing for these people it would be to raise money for the Hawa Hospital.
We are having a show of our amazing photographs at NYIT Gallery 61 from December 11, 2012 through January 31, 2013. There will be an opening reception on December 11 from 5-7 PM. Please come. All monies from the sale of our images will go to the purchase and shipment of a piece of equipment for the hospital. If you cannot make it, please visit my website to view my photos. Please drop me an email if you are interested in purchasing anything.
NYIT Gallery 61
16 West 61 Street
11th floor
NY NY 10023
Viewing hours: Monday - Friday 10-5
Thank you!
Karen